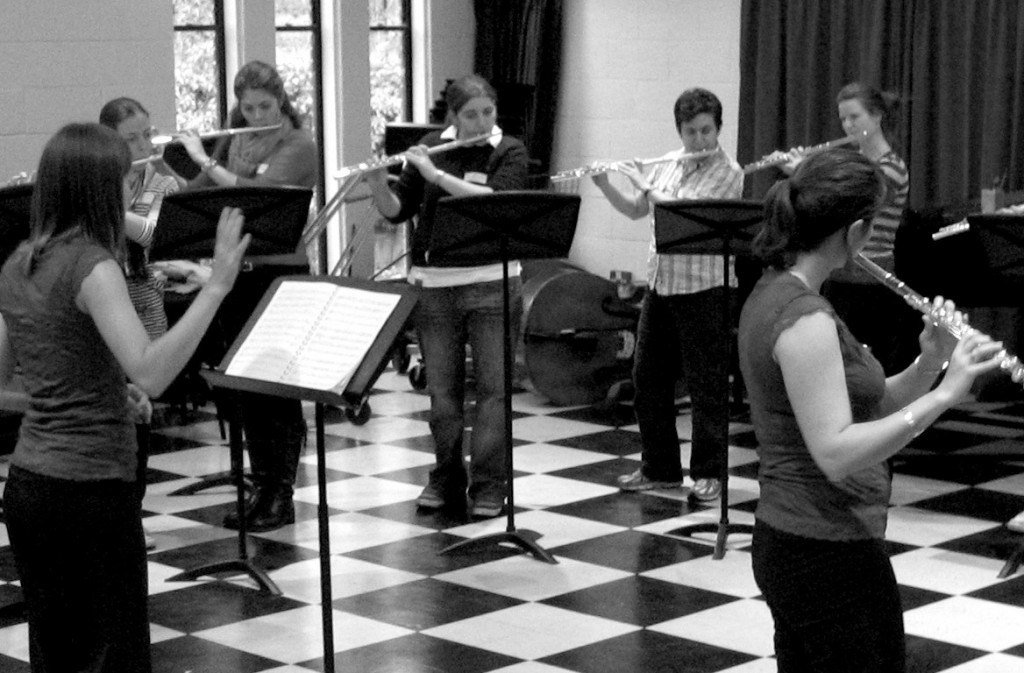 Teaching
I have over 15 years flute teaching experience and have worked with students of all ages and abilities. Learning an instrument should be an exciting, positive and inspiring experience. I work with each student individually, tailoring my methods to suit each unique flute player and working with both their strengths and weaknesses to develop all areas of their technique. Music comes from within us and to truly enjoy an instrument, students need to understand and explore what the music means to them and how they can use music to express their inner emotions, bringing the music to life!
I have a 100% pass rate for both ABRSM and Trinity board exams and have entered over one hundred pupils during my time as a flute teacher. I also accompany my pupils and feel my skills as a pianist help my pupils tremendously as they feel comfortable playing with me during their exams. My teaching experience spans many different areas and branches of state and private education and at some of the top schools in the UK. I currently teach at Lady Eleanor Holles School in Hampton. This is a wonderful music department full of energetic and inspiring teachers, who bring music into the lives of all the students there and encourage children to reach their full potential whilst enjoying the wonderful art of music making!
Private Flute Teaching
I teach a select few private pupils and I am happy to travel to them, providing they are close to my home in Wimbledon. If you would like to arrange lessons with me then do please get in touch via the contact page or email me at claire@claireoverbury.com. I look forward to hearing from you.